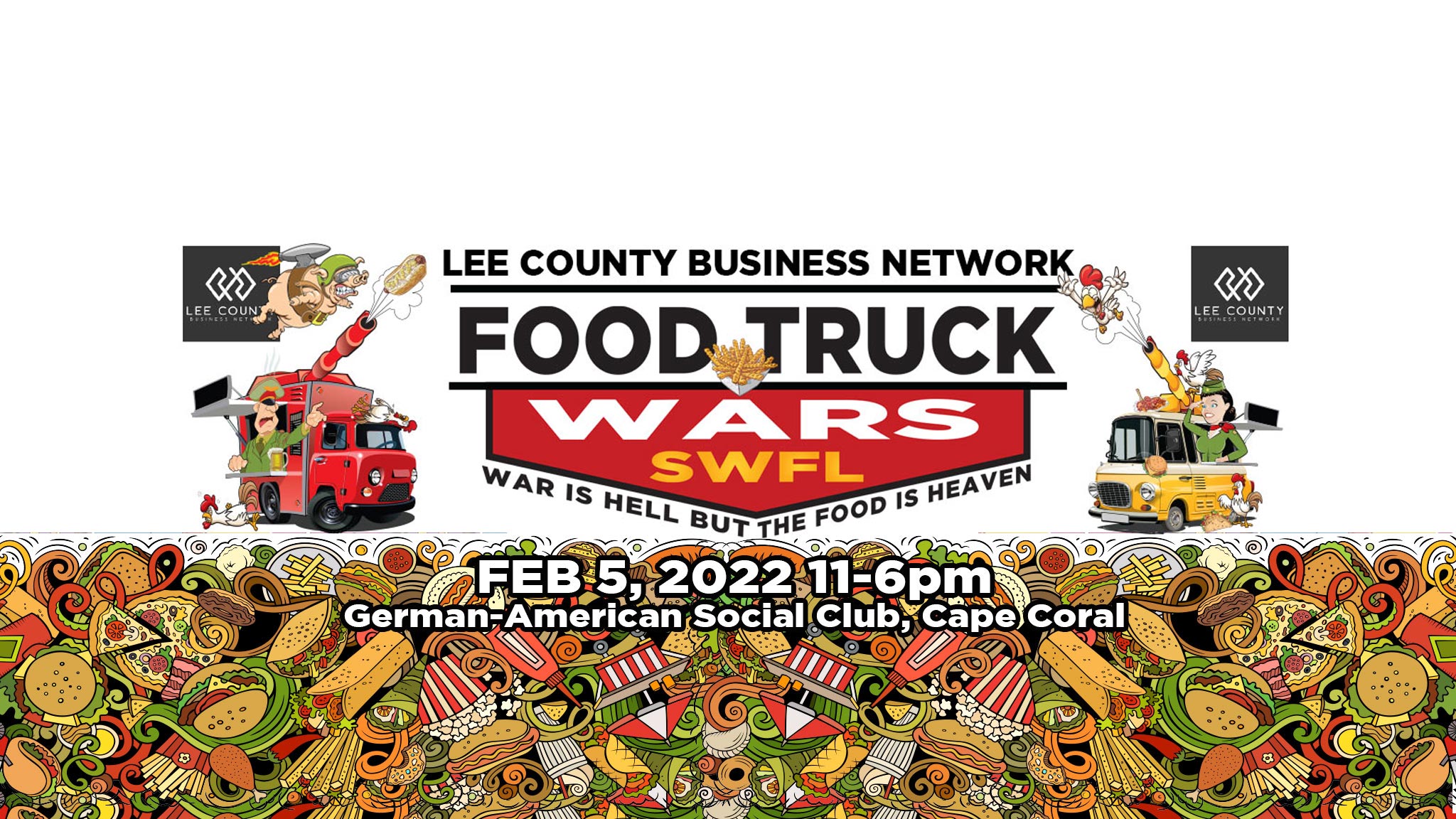 The Lee County Business Network FOOD TRUCK WARS SWFL
SATURDAY, FEBRUARY 5, 2022 AT 11 AM – 6 PM
Cape Coral German-American Club – 2101 SW Pine Island Rd, Cape Coral, FL 33991
We are pleased to announce that we will not only be on hand for this event  but we will be receiving a portion of the proceeds along with 2 other great local non-profits.
We will be brining awareness to Fragile X and will have fun activities for the children.
We are a proud member of the  Lee County Business Network and we are grateful to be a part of this wonderful event.
Here's what they have to say about this event:
Lee County Business Network Food Truck Wars SWFL is an annual event created by the Lee County Business Network, Fort Myers FL to raise funding for local Florida charities and non-profit organizations.
This is a family friendly event with great food and drinks, live entertainment, 50/50 raffles, vendor prizes & giveaways, activities, and donation opportunities.
The purpose of this event is to raise funding to support the following local charity organizations in their efforts to make our community better…
Invest in America's Veterans Foundation,
EHL Fragile X Foundation
Midwest Food Bank Florida Division
We're bringing together the best of the best in Florida Food Trucks to compete for who will be named reigning champion(s) of this year's Lee County Business Network's Food Truck Wars SWFL!
We will feature celebrity judges and there will be "Fan Favorite" awards, where you, our guests, get to vote for your favorite food truck.
For more info visit Food Truck Wars 
To buy your tickets from us (we receive a portion of the ticket sales of those we sell) Email ehlfragilex@gmail.com